Why Choose Simister Orthodontics?
This Is Where Amazing Smiles Happen

!

Choosing your orthodontist is an important decision and we want to help you make the right one! Here are a few reasons why we say this is 'Where Amazing Smiles Happen'…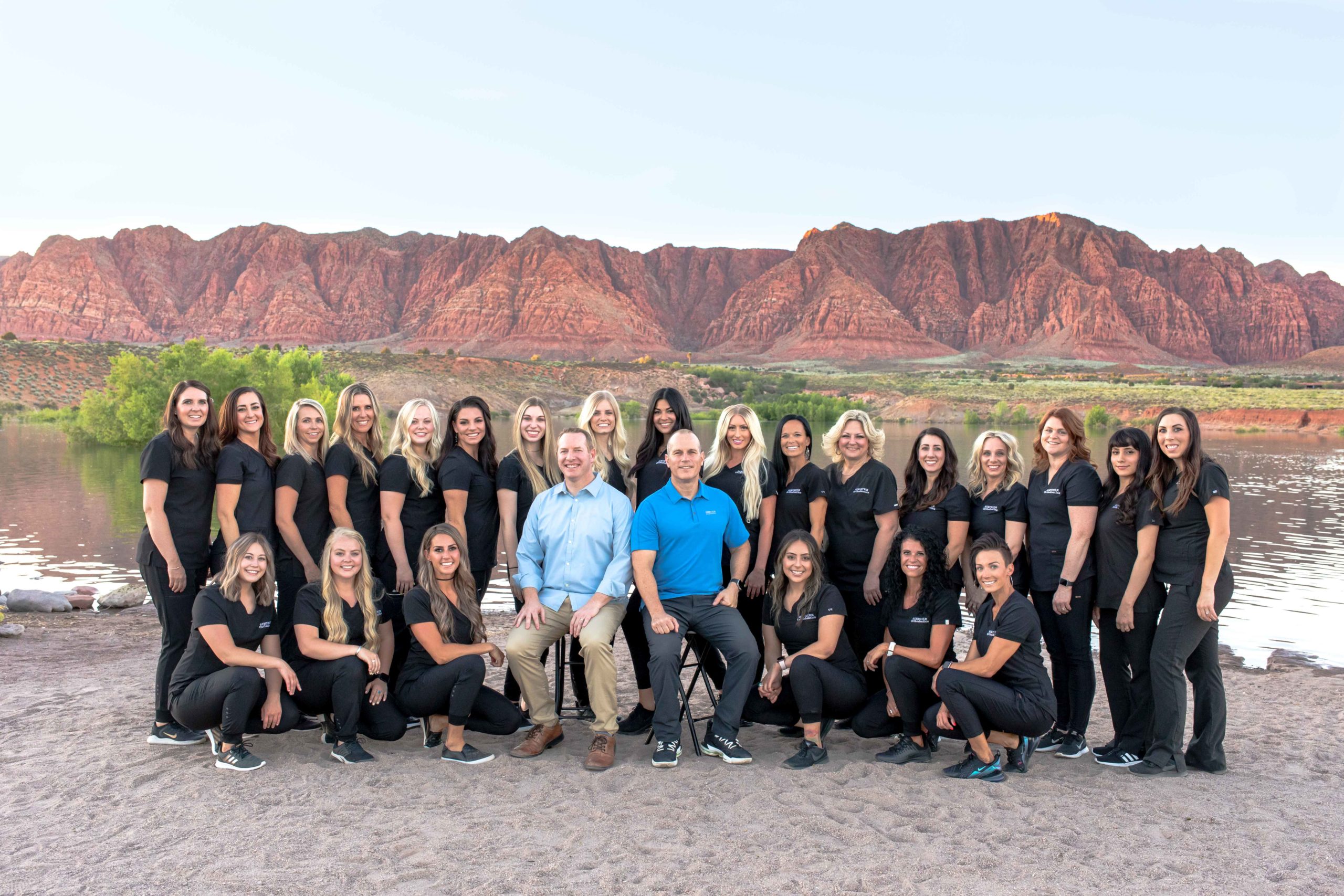 Why Choose Simister? We Are Trusted And Experienced
Together Dr. Jeff, Dr. Brad and their staff have treated and beautifully finished several thousand orthodontic patients. Although most of our patients are 8-13 years of age, we treat teen and adults of all ages too! Our experience in orthodontics will give you peace of mind knowing we can achieve your goals and desired results.
Why Choose Simister? We Have The Latest Technology
At Simister Orthodontics, you can be assured we use equipment, orthodontic appliances, and techniques that align with very cutting edge technology. Digital radiography, dental scanners (no impressions), accelerated orthodontic devices, Invisalign, and premium braces/appliances are some examples. Using the very latest orthodontic techniques and technology will improve comfort, shorten treatment times, and create a more perfect smile!
Our Financial Arrangements are Flexible
"How much does it cost, and can I afford it?" This question generally comes to mind when considering orthodontic treatment. At Simister Orthodontics, we make the finest orthodontic care affordable for you. We offer discounts for paid in full or flexible monthly arrangements that fit your needs.
Patient Points' Rewards Program
We make your treatment exciting and rewarding! Our points program allows you to earn points for great brushing, on-time appoints, wearing your Simister Orthodontics T-shirt, good grades, office participation and so much more! Once you earn your points they are redeemable for an assortment of gift cards and in-office goodies. We look forward to seeing YOU at each appointment and we want you to look forward to seeing US too!
Options, Options, Options!
We believe achieving an amazing smile starts with choosing the most comfortable treatment package for you. We offer the most advanced self-ligating braces (Damon® system), a wireless/bracket-less clear aligning system (Invisalign® ) as well as clear ceramic braces and traditional metal braces. What does this mean for you? We customize your experience to offer the best treatment option for you and an amazing result!
Contests and Parties
Orthodontic treatment is an important time in your life. We strive to make it a positive, memorable experience. We offer all kinds of fun for our patients. Contests throughout the year give you an opportunity to win awesome prizes like iPads, iPods, Beats, Go-Pro cameras, gift cards and even cash! We really appreciate our patients so we host an annual Patient Party in your honor every summer! There's always something fun and exciting going on at Simister Orthodontics.
iPad Gaming Stations
If you arrive early for your appointment enjoy our iPad stations with plenty of fun games and apps to play until our Assistants are ready to greet you. Brothers, sisters, friends and parents are welcome to play as well while our patients are being treated. Time flies when you?re having fun at Simister Orthodontics!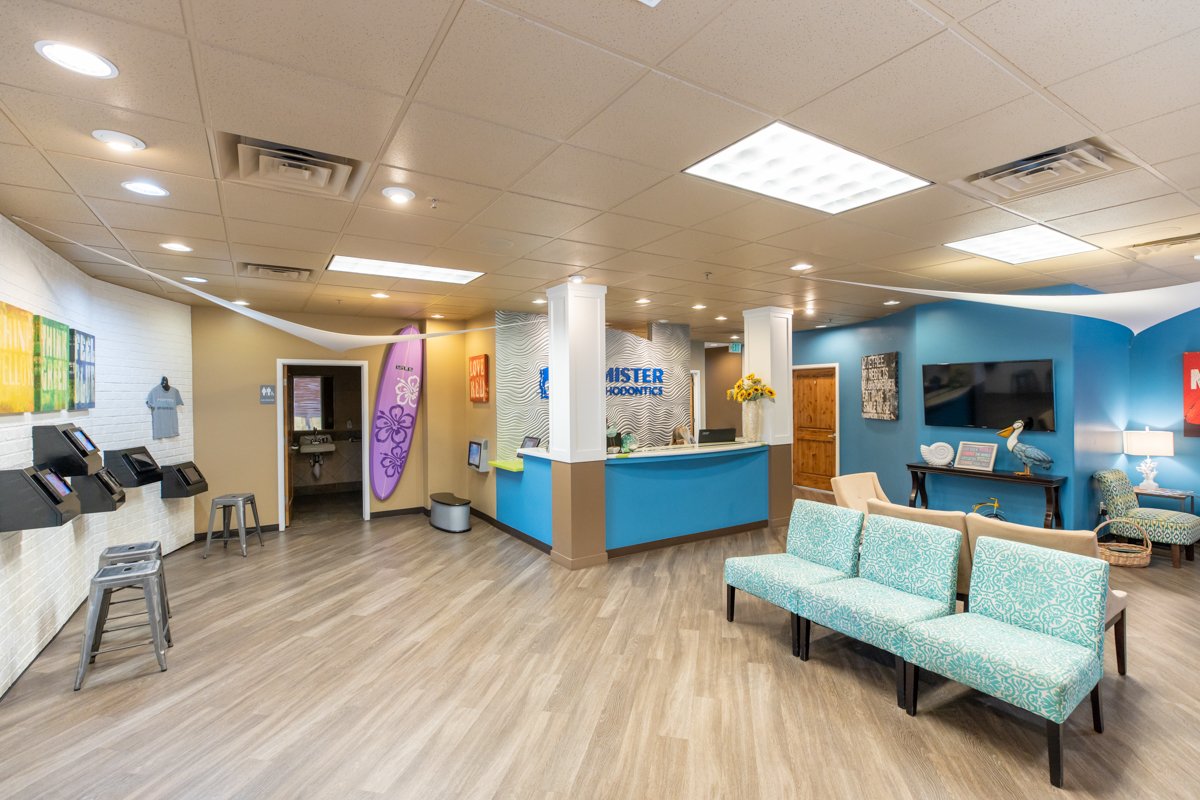 You Deserve The BEST!
We want you to have the best experience at our office! We respect your time and do our best to make sure you are seen promptly at your appointment time. Our orthodontic equipment is always the most current and best available on the market. From low-dose digital x-ray machines to clean sterilized water we make sure your treatment is the best around! Our friendly staff and skilled technicians will ensure you are not only comfortable in our office, buy enjoy your visit as well! Offering exceptional quality and service is our top priority. This is Where Amazing Smiles Happen and at Simister Orthodontics, You always deserve the very BEST!
Schedule Your FREE Consultation Today!
Five Convenient Locations
We offer five convenient locations to serve our patients the best we can. We have three office locations in St. George (one on Riverside Drive, one in Washington Fields, and one in the Snow Canyon area), Hurricane, and another office in Mesquite, NV. We have carefully selected our office locations so we can be available when and where you need us!?
Riverside
1054 E. Riverside Dr. #101
St. George, UT 84790
Washington Fields
826 S. 3000 E. #1
St. George, UT 84790
Snow Canyon
772 N. Dixie Dr. No. 100 St. George, UT 84770
Hurricane
52 S. 850 W., No. 102
Hurricane, UT 84737
Mesquite
340 Falcon Ridge Pkwy.
Bldg. 200, Suite 104
Mesquite, NV 89027