Maintaining Good Oral Hygiene
BRUSHING AND FLOSSING WITH BRACES
Brushing and flossing are important for keeping a healthy smile – especially now that you're in orthodontic treatment, but sometimes it's harder to clean your teeth well around an appliance, brackets and wires. Here are some tools and tips you can try for better tooth cleaning.
1. Use an electric toothbrush, soft-bristle toothbrush, or a bi-level toothbrush (one with longer bristles on the edges and shorter ones in the middle).
2. Use an interdental brush or proxabrush in the hard-to-clean areas. These have small bristles and are shaped like a pipe cleaner and can get in between wires, brackets and teeth.
3. Floss daily using floss threaders if needed.
CLEANING YOUR RETAINER AND CLEAR ALIGNERS
If you have a retainer, it should be brushed daily, the same way you brush your teeth, but never put hot water on your retainer, because it can distort the soft plastic and make it unusable! And always keep it in a case when it's not in your mouth.
If you are in Invisalign treatment, you should be wearing your clear aligners all day long (with the exception of eating and brushing your teeth), but remember to clean your aligners too. Use antibacterial liquid soap and warm water (not hot) and brush them with a soft-bristle toothbrush. This will keep them fresh and clean.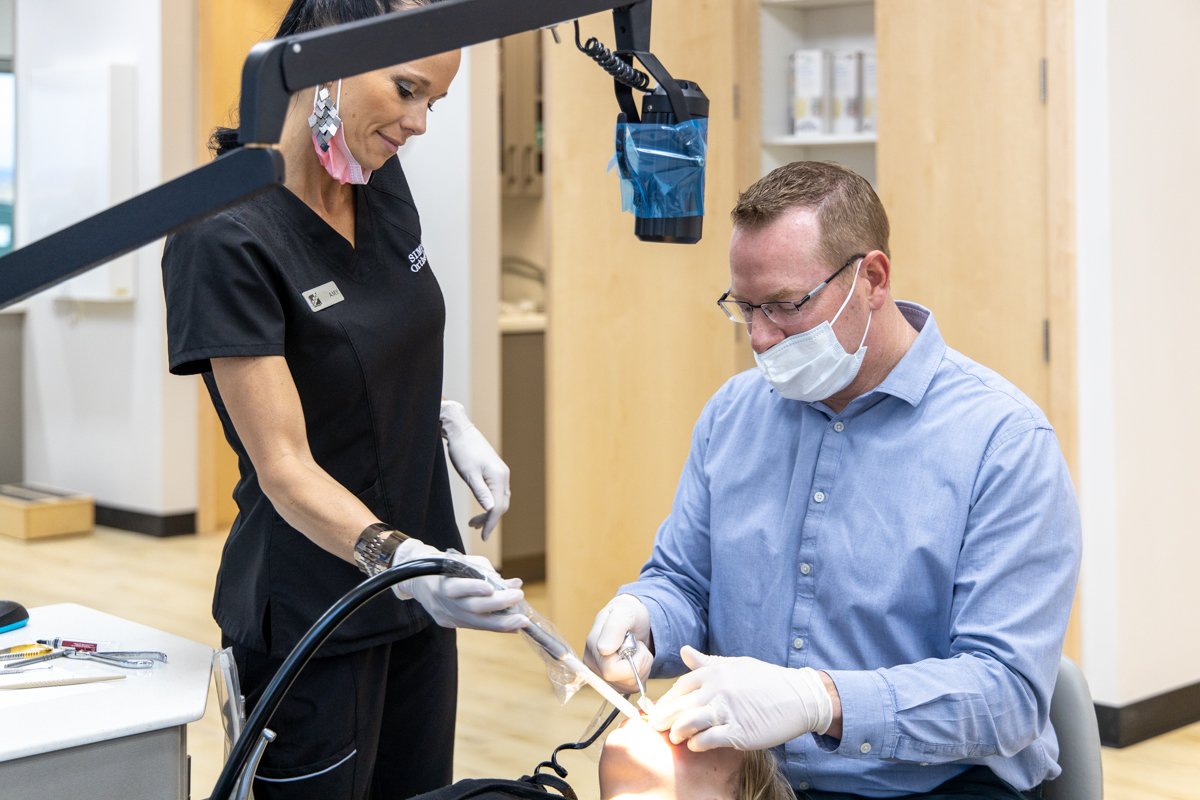 Professional Care
Even though you're seeing an orthodontist regularly, you still need to see your regular dentist too! While we're focused on improving your bite and alignment, your dentist will make sure your teeth stay healthy with thorough examinations, cleanings and preventive care. Your orthodontic treatment is a team effort where everyone — our office, you, and your family dentist — has an important role to play. And the team has just one goal: giving you a confident smile.
Washington Fields
826 S. 3000 E. #1
St. George, UT 84790
Snow Canyon
772 N. Dixie Dr. No. 100 St. George, UT 84770
Hurricane
52 S. 850 W., No. 102
Hurricane, UT 84737
Mesquite
340 Falcon Ridge Pkwy.
Bldg. 200, Suite 104
Mesquite, NV 89027